Xiaomi Redmi 4 Prime Review
Xiaomi Redmi 4 Prime Review


Introduction:
Redmis, Red
mis everywhere. The Xiaomi Redmi 4 Prime is the top-specced one of the fourth generation, which so far consists of three phones (remember, the Redmi 4 and 4a were announced alongside the 4 Prime). That may very well change though if the Redmi 3 family is any indication - a total of 5 models for the 8 months between January and August this year, and that is not even counting the redmi Note
lineup.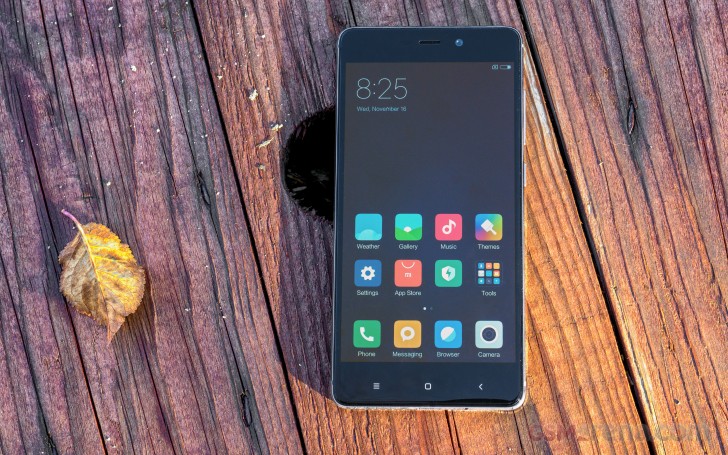 Speaking of the Redmi Notes, it may be worth mentioning where the plain non-Note Redmis sit in the companys lineup - ultra-affordable compacts might be a pretty concise yet accurate summary
And when you hear ultra-affordable you are thinking a low-end Mediatek chipset, low-res display and a plastic build, probably. None of those applies. Instead, you are getting an efficient 14nm Snapdragon 625 chipset and a FullHD 5-inch display inside a premium metal body. All this for the equivalent of $130!
Hybrid DualSIM/microSD card slot (up to 128GB)
5" IPS display of 1080p resolution; 443ppi
Snapdragon 625 chipset; 14nm process, 2.0GHz octa-core Cortex-A53 CPU ; Adreno 506 GPU
13MP f/2.2 main camera with hybrid phase-detect autofocus; 1080p video capture at 30fps
5MP f/2.4 front-facing camera; 1080p at 30fps video recording
MIUI 8 based on Android 6.0.1 Lollipop
32GB of built-in storage, 3GB of RAM
4G LTE Cat.7/13 (300Mbps down/ 150Mbps up); Wi-Fi a/b/g/n; Bluetooth 4.2; GPS, GLONASS and Beidou; FM radio
IR port
Dual-microphone active noise canceling
4,100mAh non-removable battery, fast charging
Rear-mounted fingerprint reader
Launches on Marshmallow
No scratch resistant front glass
No NFC
Battery not removable
If you have read any of our previous Redmi reviews you d be familiar with the 4 Prime shortcomings - apparently Xiaomi has done its research and figured that NFC and display glass protection are not essential. The non-removable battery has been a thing since the first of the Redmi Threes, but we are sort of fans of the 4,100mAh power-pack, sealed as it may be. We would also issue a minor complaint on the Android version all while acknowledging that Marshmallow is reasonably okay for a phone in this price bracket.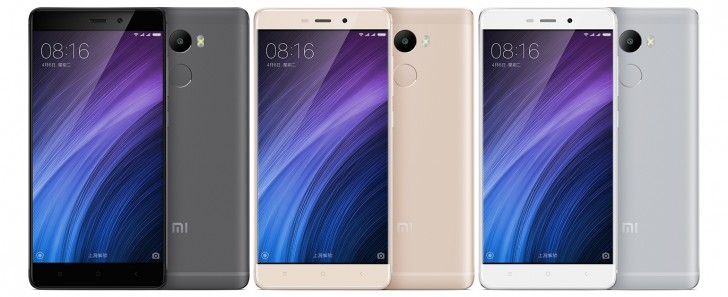 There is the caveat that the price is such in China, and with Xiaomi not exactly having a global distribution network, you may run into additional costs to get your hands on one of these Redmis. Then there is the matter of warranty, or lack thereof.
While those are legitimate concerns, it is more important just how good of a phone Xiaomi managed to make on such a tight budget. That is why we are here, and we are kicking off with the usual hardware overview on the next page.